President Buhari's "The other room " comment goes viral as the media cartoons him with a popular hashtag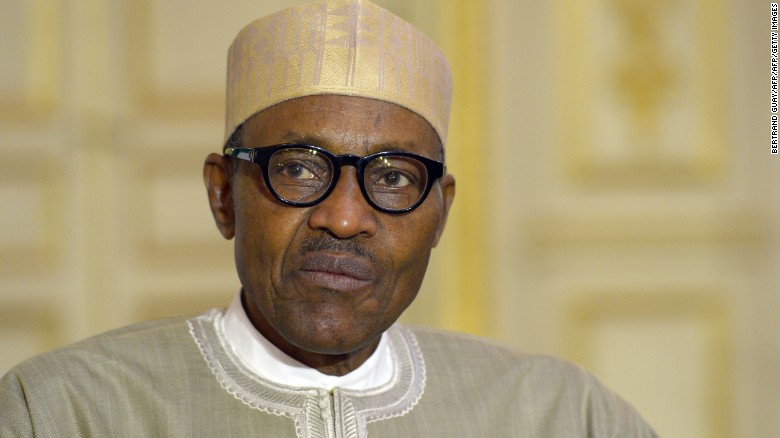 Nigerian president Muhammadu Buhari's comment that his wife belonged in "the other room" has sent a furious hashtag #TheOtherRoom trending in the country.
On a visit to Germany, and while stood next to Chancellor Angela Merkel, Buhari told reporters: "I don't know which party my wife belongs to, but she belongs to my kitchen, and my living room and the other room."
Buhari was responding to criticism from his wife about his leadership. In a BBC interview his wife, Aisha, a businesswoman, questioned his leadership and suggested she may not back his re-election bid unless he shakes up his government.
Buhari's popularity at home has fallen amid a deep recession. He is also battling to stem Boko Haram insurgencies and kidnappings in the north of the country. His wife Aisha has become increasingly involved in advocacy work particularly around helping victims of the Boko Haram conflicts.
Many angry about his comments have taken to Twitter to complain after presidential spokesman Mallam Garba Shehu dismissed Buhari's comments as just "banter".

See the screenshots below: