See Linda Ikeji's Current Net-worth ,Profile, History, Siblings Initiatives
See Linda Ikeji's Current Net-worth ,Profile, History, Siblings Initiatives
Ms Linda Ikeji net worth shows the blogger is a Naira billionaire with a banana island house, a media studio, many cars and other properties to her name. Linda whose full name is Linda Ifeoma Ikeji was born on 19 September 1980.
By origin, she is a native of Nkwerre local government in Imo State. The source of her wealth is largely the lindaikeji blog which she is best know for. She is said to be the highest paid blogger in Nigeria.
Linda Ikeji studied English language at the University of Lagos and graduated from the university in 2004. She had worked as a part-time waitress, model and writer to assist her family and support herself through school.
The lindaikejiblog was started in 2006 under Google blogger.com plartform as linda ikeji blogspot before moving to her own platform now as www.lindaikejisblog.com. Not to be mistaken as laila blog, linda ikeji blog is an entertainment and gossip blog which has generated quite a lot of controversies in the past. lindaikejiblogs was shut down on 8 October 2014, but restored on 10 October 2014 around midnight by Google. When contacted by press men, a Google senior staff simply replied by saying; "We take violations of policies very seriously as such activities diminish the experience for our users. When we are notified of the existence of content that may violate our Terms of Service, we act quickly to review it and determine whether it actually violates our policies. If we determine that it does, we remove it immediately."
Linda keji has published many controversial posts which include the #SaveMayowa Campaign saga and also about celebrities such as Wizkid, Richard Mofe Damijo RMD, Tonto Dikeh etc. She has also been accused by a former top President Goodluck Jonathan aide, Doyin Okupe, of publishing a defamatory post against him.
Lindaikejis blog has generated millions of dollars in advert placement fees for the lady blogger. Linda runs a non-profit project themed "I'd rather be self made; No thanks". In her interview with HipTV, she revealed that through the project, she assists young girls aged 16–25 who have great business ideas and are willing to venture into entrepreneurship. She gave out the sum of NGN10,000,000 in the Phase 1 of the project.
In August 2012, Forbes Africa dedicated itself to celebrating African women that month's issue. In that issue, Forbes profiled Africa's 20 Most Prominent Women and the issue featured profiles on two young Nigerian women: Linda Ikeji, as well as Chibundu Onuzo. Linda has also been featured on BBC Focus on Africa programme. The interview aired on 25 September 2012. Her name was the biggest Google Search trend in Nigeria for 2014 after her blog was temporarily shut for copyright violation.
Ms linda ikeja recently launched a media office housing the Linda Ikeji Tv in Lagos state, Nigeria. She also has a social media platform named after www.lindaikejisocial.com.
linda ikeji siblings are six 6 in number. The siblings, who have all become popular on the internet because of their sister, are; Laura Ikeji, Vera Ikeji Shilobod, Peks Ikeji, Sandra Ikeji, Benita Ikeji and Edna Ikeji. They mostly live in the Linda ikeji mansion in Banana Island, Lagos. The Linda ikeji house in Banana Island is said to be worth over 500 million Nigerian naira or about 2 million dollars.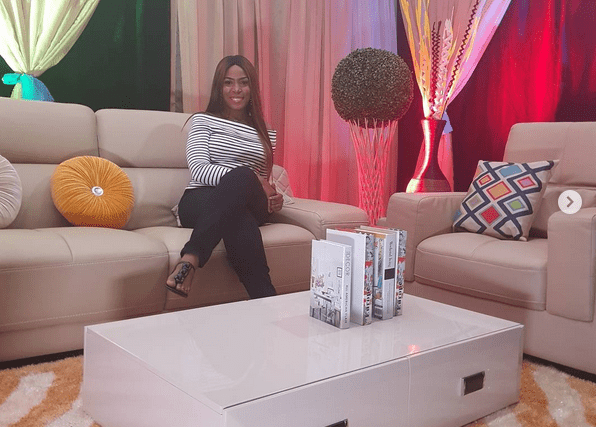 Hundreds of Linda Ikeji Pictures / photos can be found on her blog and Instagram page. Her blog can also be accessed via a mobile app. The linda ikeji blog app for news can be downloaded from various app stores.
Linda Ikeji cars include a 70 million naira range rover autobiography, another range rover sport, an Infiniti FX 35 among others. As at last check, Linda Ikeji net worth was found to be over 3 billion Nigerian naira.